Board of Directors
Marietta Saverimuthu – Treasurer and Executive Director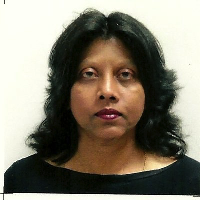 Marietta is a Certified Public Accountant (CPA) in the state of California with over 25 years of experience in SEC Reporting, Financial Planning & Analysis, Mergers & Acquisitions, and General Accounting. She was previously a Director of Finance at Kana Software, Inc. and Chordiant Software, Inc and is currently an independent consultant and a member of the CalCPA Society. In February 2009, she revisited her birthplace of Jaffna, Sri Lanka after 23 years and discovered that the basic resources and economic opportunities were not available due to the civil war. After witnessing the enthusiasm and potential of local children and the need for humanitarian aid, she founded SAMBAL to give hope to future generations in Sri Lanka and South Asia. Marietta graduated from Queen Mary College, University of London with a B.Sc. in Civil Engineering and is an alumni of Holy Family Convent, Colombo, Sri Lanka.
Anton Ansalmar
A graduate from University of London in BSc Computer Sciene, Anton has over 20 years of experience in the field of Information Technology areas of specialty include Software Development for Mobile, TV Devices and Software-As-A-Service products. He currently is Software Engineering Manager for MotorTrend and is the Founder of two start ups in Healthcare space and provides Advisory Services to Startup's based in Southern California (Irvine). He has been involved in Charity work for the last 10 years with SAMBAL and wants to provide charitable assistance as well as equal access to Information Technology to children primarily in developing countries.
Vimala Sivapragasam
Vimala is a registered pharmacist in the state of New York and California and has been sponsoring children through SAMBAL since 2009. She is currently practicing as a clinical pharmacist in a community hospital setting in suburban New York. She is a graduate of St. Johns University School of Pharmacy, Jamaica Queens New York, with a post graduate degree in Pharmaceutical Science and Doctor of Pharmacy. She has practiced as a pharmacist for over 30 years and is an active member of several professional local & national pharmacy organizations. Her charitable pursuits include active membership with New York Cares, a volunteer service to meet pressing needs in the New York City area. She is also an active donor to Food For The Poor, Inc. as well as Xavier House, Petaling Jaya, Malaysia, home for underprivileged young boys under the guidance of the St. Vincent DePaul Society.
Genisha Saverimuthu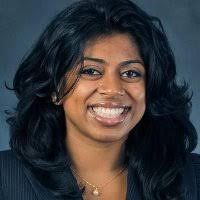 A native of California, Genisha is currently a Director of International Expansion at WeWork. She was previously an Engagement Manager in the Technology and Media practice at McKinsey and Company, a worldwide management consulting firm. Prior to graduate school, she was a Consumer Marketing Manager for The Washington Post and helped launch the newspaper's first loyalty program, PostPoints. During her undergraduate years, she taught middle-school children in Jaffna, Sri Lanka and interned in the Political department of the U.S. Embassy in Colombo, Sri Lanka. These experiences fueled her passion for economic development in Sri Lanka and South Asia and motivated her to found SAMBAL to provide opportunities for disadvantaged children in the region. Genisha earned her MBA from Columbia Business School and a B.S. in Foreign Service with a major in International Political Economy from Georgetown University.
Logan Saverimuthu
Logan Saverimuthu is the founder and principal of Pearl Consulting Inc. (www.pearlc.com) a Limited Liability Company in the U.S. He spends majority of his time in Sri Lanka helping the local communities in the North and one of his current projects is the construction of a Technology Center at St. Patrick's College, Jaffna, Sri Lanka. He initiated the project plan, spearheaded the fundraising and is managing the overall construction and execution of the project. He is also the president of Saverimuthu Family Foundation, a non profit organization in the U.S. Previously, Mr. Saverimuthu was the COO and SVP of Operations for DigitalOptics Corporation™, a wholly owned subsidiary of Tessera Technologies, Inc. where he managed manufacturing operations in China and Taiwan. Prior to Tessera, Saverimuthu was the Vice President of Operations, Program Management and Quality at Flextronics Corporation, one of the leading EMS organizations. He also held Vice President of Engineering positions at Validity Sensors, Infineon, Oak Technology and Samsung, where he managed R&D divisions in the US, Europe and Asia. Saverimuthu holds an Executive Master's degree in Business Administration from Golden Gate University, San Francisco and Bachelor's degree in Electronic Engineering.from Middlesex University, United Kingdom.
Chris Jayavendra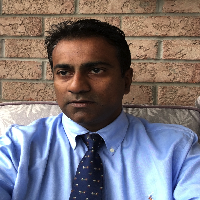 Chris is a registered structural engineer in multiple states in the US and a professional engineer in Ontario, Canada with over 20 years of experience in highway bridges, buildings, and power delivery infrastructure projects. He obtained his bachelor's degree in civil engineering from the University of Waterloo in Ontario, Canada. He obtained his master's degree in electrical and computer engineering at Worcester Polytechnic Institute in Massachusetts, USA. He is currently working as a principal engineer for National Grid USA, a gas electric power delivery company in Waltham, Massachusetts. Chris is also the founding principal of CJ Associates, LLC, an engineering consulting firm where he provides structural engineering services for residential and commercial building projects. Chris has been a generous contributor for SAMBAL over several years and he has the passion to reach out to unfortunate people, who deserve second chance by helping and empowering them. He is also a volunteer serving the local elementary school building committee in his home town of Westborough. The committee is currently managing and overseeing engineering and construction of 3 elementary school buildings on behalf of the school board with the cost exceeding US$50 million. He also serves on a technical committee for the re-write of manual of practice for Electrical substation structures for ASCE (American Society of Civil Engineers).